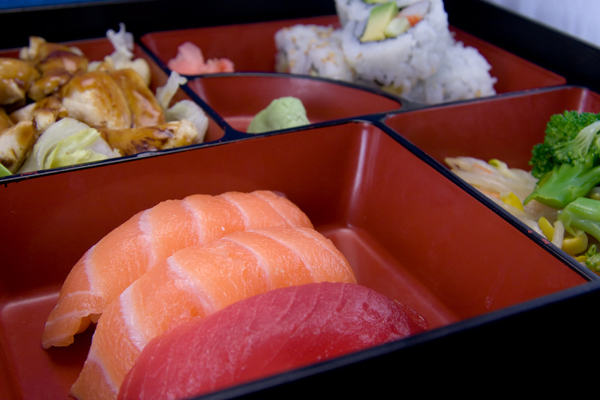 Sushi Boxes are one of the most favorite choices at Tokyo Bowl. Not only does it combine the freshest sushi in Houston, but it allows you to combine other great items such as: tempura shrimp, tempura chicken, teriyaki sauce, tempura vegetables, sashimi, california rolls, assorted vegetables, and of course the famous sides of wasabi and ginger.
Swap out the salmon and tuna with any of your favorite fishes like: Aji, Escolar, Snapper, Yellowtail, Pepper Salmon, Pepper Tuna, or even the new Cajun spiced Tuna!
Looking to enjoy a quick, succulent meal at lunch or dinner? The Sushi Boxes are a great way for you to enjoy all the great menu items during one sitting at Tokyo Bowl. Place a take out order or come visit Tokyo Bowl located in Clear Lake today!
Comments: Comments
Become a Fan on Facebook